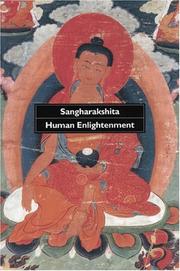 A journey straight to the heart of Buddhism. The book is divided into three sections: the ideal of human enlightenment, the true purpose of meditation and the importance of spiritual community.
Subject: Buddhism: Introductions
Author: Sangharakshita
Paperback: 80 pages
Publisher/date: Windhorse Publications, 1993
Buy
Click here to buy this book online (we earn a small commission on sales).